Audiobook,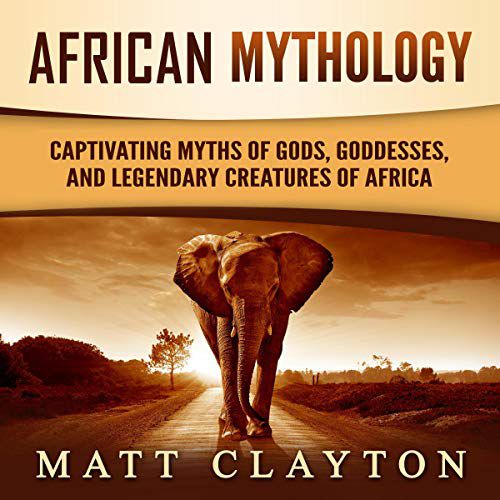 Title:
𝐀𝐟𝐫𝐢𝐜𝐚𝐧 𝐌𝐲𝐭𝐡𝐨𝐥𝐨𝐠𝐲
(Captivating Myths of Gods, Goddesses, and Legendary Creatures of Africa).
By: 𝑀𝑎𝑡𝑡 𝐶𝑙𝑎𝑦𝑡𝑜𝑛
Narrated by: 𝑀𝑖𝑘𝑒 𝑅𝑒𝑎𝑣𝑒𝑠
Length: 3 hrs
Clic: Try for free (1 month) with audible:
The audible plateform have also others audiobooks about mythology from other continent as native american, Norse, Celtic, Asiatic and more.
Clic: Paper version:
Review:
African mythology is not a big book, However it is well made.
Here the author speak about 10 captivating African folktales, how they are differents but share some similarity in the same time.
Tales about Gods, animals and heroes with supernatural abilities.
Interesting book for those who like mythology and culture.